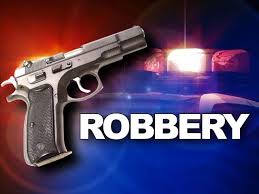 I will give you a basic example how to RP when you try to robbing store.
enjoy

---
*Varro is having plant. today, he want to rob a store. Coz he is run out of money and he need it for his personal interest so, he prepares his stuff before robbing.
/me walks to the warehouse
/me search his car key from the table
/me founds the key, puts it on his pocket
/me takes his 9mm and puts it on his holster
/me exits the warehouse, going to the car
/me walks to the car, unlocks the door, enters it
/me takes his car key from his pocket, puts it on stop contact
/me twist the key carefully to start the engine
/do engine turned on
/me hits the accelerator, drives away from his house
*30 minutes left, he found the good place for robbing.
/me hits the brake pedal, reserve his car to parks front of the store
/me puts his ski mask from his pocket jacket, puts it on his face
/me unholster his 9mm and reloads it; holds it on his right hand
/me grabs his bag from under the seat, holds it on his left hand
/me opens the door from the car with his elbow, rushes enters the store
/do the door still opened.
/me walks to the counter as he enters the store
/me throws the bag at the cashier face, aims at the cashier and start shouts
/shout Yo niggs, Fill the money in the bag or I will give a fucking shot to you
/do all people start screaming/crying
/shout shut up you fucking bitch! get on the floor or I shoot your head
/do the cashier start filled the bag with money
/do 250/1000 filled
/do 500/1000 filled
/do 500/1000 filled
/do 750/1000 filled
/do 1000/1000 filled
/robstore
/me takes the bag back at the cashier, rushes out exits the store
/me rushes towards the car, enters it as the door still opened
/me close the door, drops the bags at the passenger seat
/me twist the key back at the stop contact to turns the engine on
/do engine turned on
/me hits the accelerator, drives away from the store
Last edited by Varro_Sasuke on Thu 20 Feb - 17:51; edited 2 times in total
Executive Admin








Posts

: 111


Age

: 20


Location

: Bogor, Indonesia


Join Date

: 2013-09-07



----------------

Executive Admin

Russian Loyalist
Anton Fedorov (Founder) ((ReckZ)
Andrei Harkov (Co-Founder) ((Rachmad))
Alexei Borodin ((Varro_Sasuke))
Executive Admin








Posts

: 137


Age

: 17


Location

: Marudi, Sarawak, Malaysia


Join Date

: 2013-12-04



---
Permissions in this forum:
You
cannot
reply to topics in this forum